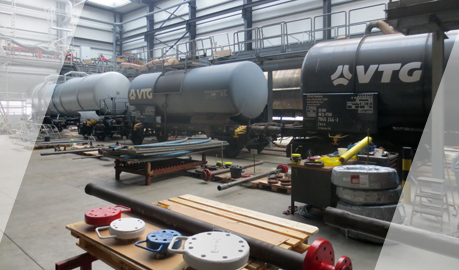 Being equipped with autoclaves of different sizes, blasting booths, special equipment for the processing of plastics and rubber materials, spray booths, and areas for the inspection of tank wagons on the track including railway siding, our workshops are optimally outfitted to provide services in the field of surface protection.
FULL SERVICE FOR YOUR COMPONENTS
Suitable infrastructure is key, particularly in the design in the plastics construction of pickling facilities, galvanic cells, or entire water treatment plants. Optimum conditions and vulcanisation in the autoclave are crucial for the processing of special qualities of hard rubber, and special products, for example in tank wagons, street tank cars or ISO freight containers. These infrastructure and conditions are available for you in our workshops in Wittenberg, Oberahr and Warstein.