Industrial Synthetic Resin Screeds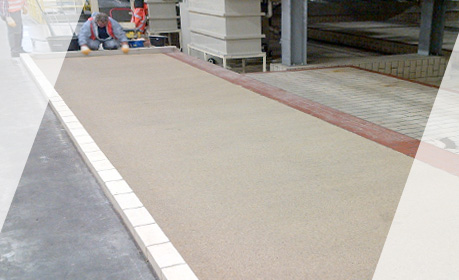 The synthetic resin screeds produced by TIP TOP Elbe are extremely wear-resistant. They ensure the almost seamless sealing of the floor and are characterised by a low degree of shrinkage, high frost resistance and a high level of electrical resistance. Our synthetic resin screeds are frequently used as an electrical discharge coating.
Epoxy or vinylester resins are usually used as binder materials with or without compounding. The individual composition is made specifically to your requirements and is therefore fit to satisfy the highest demands.
Screeds are available as:
sloping screeds
levelling screeds
wearing screeds (protective coating of 6 to 12 mm)
profilings