Steel Hydraulics Construction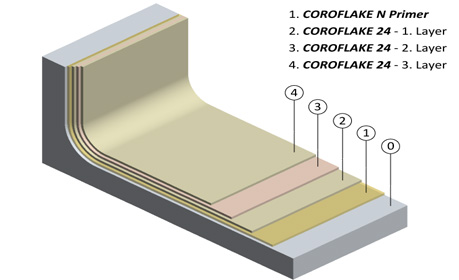 Corrosion protection in steel hydraulics construction is becoming more and more important. Steel hydraulics construction like water turbines, penstocks, cooling water pipes, pumps, ship hoists, watergates, sheet pile walls, or offshore facilities have to withstand a high amount of corrosive influences as well as mechanical stress. Coating systems and their application have to meet high standards, in particular in the maritime sector.
TIP TOP Elbe's high-quality coating systems fulfil the requirements for corrosion protection class lm1 to lm5 in accordance with EN ISO 12944. The COROPUR NON ABRASIV system has been approved by the BAW (Bundesanstalt für Wasserbau, Federal Waterways Engineering and Research Institute) for application in environments with a high level of mechanical stress.