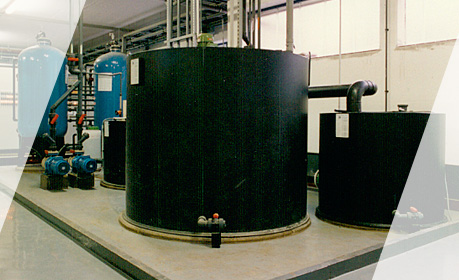 TIP TOP Elbe is also a leading supplier in the field of wastewater treatment. We are pleased to assist you in the planning, project development and support of approval procedures, construction and installation, starting-up and maintenance. Of course, we are also ready to assist in selected areas of this extensive range of services, depending on your needs. For rinsing technology calculations and plant dimensioning, we also work with external specialists.
The following services are available in the field of industrial wastewater treatment:
sludge dewatering plants
batch and continuous feed facilities
micro- and ultrafiltration plants
reverse-osmosis plants
Don't hesitate to get in touch with us – we are happy to help you in an individual, competent and reliable manner.
We produce in Plastics Construction
Wastewater Systems
Ion Exchange Plants
Pre-Treatment Facilities
Exhaust Air Facilities
Spray Levels, Screen Baskets
Pipeline Construction and Installation
Double-Walled Pipelines
Double-Walled Pump Sump
Construction of Vessels
Installation Engineering
Environmental Technology
Disassembly and Reassembly of Industrial Facilities