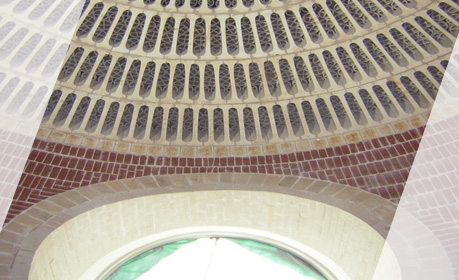 Whether you would merely like to enter your absorber with cleaning equipment to remove gypsum deposits, or operate a quench with 700 °C flue gas inlet, whether you would like to use a reactor vessel with a high solids content for a long time, or plan a sulphuric acid drying tower with a domed grit – we are ready to offer an individually adapted solution combining rubber lining, coating and TIP TOP brick lining.

In addition to protection against thermal and mechanical stress, brick linings offer a higher level of chemical resistance as they prevent direct contact between the medium and the sealing layer.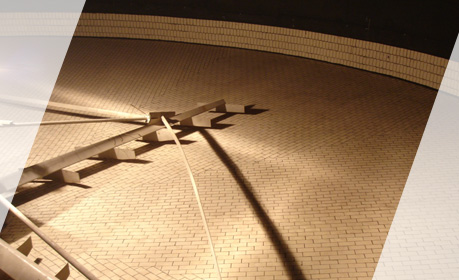 TIP TOP SERVICE FROM A SINGLE SOURCE
While the ideal choice of materials, consisting of CHEMOLINE or CHEMONIT rubber linings or COROFLAKE or LINING coatings and the system of high-quality bricks and mortars are important, it's the combination and construction of these components, cut to fit even the most complicated geometries, that constitutes a high-quality brick lining.
Our experienced acid construction draftsmen design every detail using CAD drawings and determine how each brick is to interlock with the other in order to contribute to the entire acid-proof lining – this is quality brick by brick.
Our project management and the application on site, in almost every corner of the world, are characterised by efficient construction site planning, minimised assembly times, and flexibility.
Many small steps must be taken in order to create high-quality, impeccable lining:

our own research and development
our own production of carefully coordinated products
competent consulting and design
high-quality application and site processing