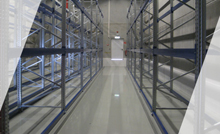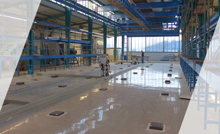 Nowadays, water pollution control is of great importance in industrial production processes.
The German Water Management Act (Wasserhaushaltsgesetz, WHG) requires that sustainable, long-term protection against chemicals and water-polluting substances must be in place for ground water and bodies of water. Being an experienced specialist firm, TIP TOP is well aware of its responsibility in this respect. That is why you can rely on us as your qualified partner for the planning and implementation of necessary construction projects. We accompany you throughout the approval procedure, give recommendations regarding the choice of materials and guarantee high-quality application by our professional technicians.
TIP TOP high-quality coating systems COROFLAKE, COROPUR and ESKANOL are capable of fulfilling almost every requirement. Our coating systems for storage vessels, collection pits, storage depots and other areas which are subject to the Water Management Act have the general technical approval by the Deutsches Institut für Bautechnik (DIBt, translates to German Institute for Civil Engineering).