Everything From a Single Source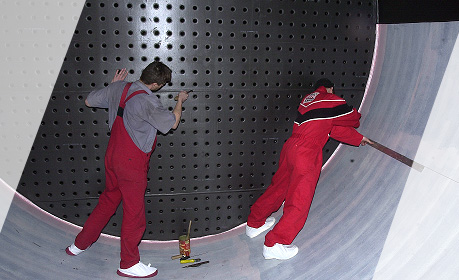 To us, corrosion protection means finding the ideal and most efficient way to maintain our customers' facilities for the long-term with low-maintenance. Successful corrosion protection always requires a high-quality and comprehensive product portfolio, professional application and installation on site or in one of our workshops.
As a full-range supplier in the field of corrosion protection, we are able to meet individual customer requirements and offer the solution which is ideal in terms of technology and cost effectiveness "From a Single Source".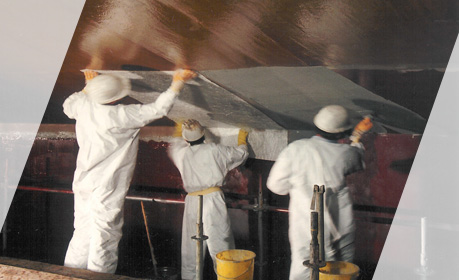 METICULOUS CARE
This is crucial for us in the development of our own corrosion protection products, their constant testing in terms of application technology, and the manufacturing at our own production sites. A high level of quality assurance during the production in combination with our experience in the application and during the operation ensures our consistently high standard.
Having our own research and development department as well as our own production facilities means that we can match and coordinate our products in a way that enables us to recommend a system which presents the suitable solution to the facility's challenges.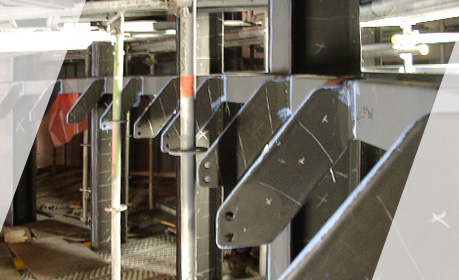 CENTRAL QUALITY CONTROL
While we have our own product portfolio, we also work with experienced suppliers on a long-term basis. Their products, for example ceramics, carbon bricks or fluoropolymers, are an important aspect in the diversity of the systems available. To us, central quality control is essential in this aspect as well, and is performed in our own laboratories.
However, having a corrosion protection system made up of high-quality products does not constitute effective corrosion protection in itself.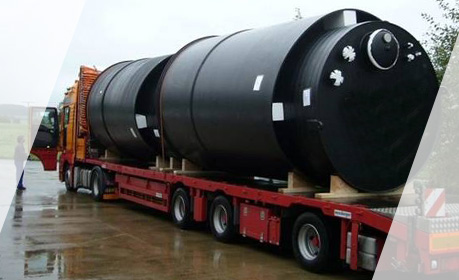 OPTIMUM SERVICE FOR EVERY CHALLENGE
The specialist application and installation at the customer's facility is the central aspect of our service concept. Whether it is a small repair on site, lining in the factory, works on construction sites, or the turn-key implementation of large-scale projects worldwide, we offer the service to guarantee a technologically faultless and on-schedule installation for our customers. In order to do so, we count on an experienced network or rubber lining and coating experts in the workshops, on applicators, supervisors, and construction managers on site as well as certified partners worldwide. "Devoted to the motto "ONE BRAND - ONE SOURCE - ONE SYSTEM" we consider ourselves as the solution partners of our clients to achieve successful corrosion protection studying each case down to the tiniest detail. "Everything from a single source".