Surface Protection by the Rema Tip Top Group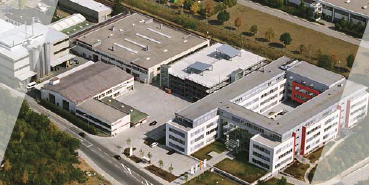 REMA TIP TOP AG with its companies REMA TIP TOP SERVICE, TIP TOP OBERFLÄCHENSCHUTZ ELBE GMBH, SKO SÄURESCHUTZ GMBH and ASPLIT GMBH is one of the most capable and comprehensive suppliers of industrial corrosion prevention systems.
4 EXPERT COMPANIES FOR SURFACE PROTECTION
AT REMA TIP TOP
REMA TIP TOP SERVICE expert in rubber lining, coating, brick lining, acid proof, wear protection and belts, worldwide service providing company.
TIP TOP Oberflächenschutz Elbe GmbH specialises in corrosion and wear protection and is a leading company in the ¬fields of rubber lining and coating works. The company is recognised as an expert partner in many industries.
In order to expand the range of products and services for international customers in REMA TIP TOP's SURFACE PROTECTION segment, the company merged with SKO Säureschutz GmbH and with Asplit GmbH.
BRICK LINING AND PROTECTION AGAINST CORROSION, WEAR, AND ACID – ALL FROM A SINGLE SOURCE
With this triumvirate of competence, REMA TIP TOP expands its range of high-quality products and services. These synergies benefit the customers, who are offered an extensive portfolio of service. Decades of experience and specific know-how result in ideal solutions in the energy, plastics, food, automotive, electrical, steel, ore dressing, and chemical industries.

Thanks to the pooled expert knowledge, new market standards are established in terms of corrosion and wear protection, acid protection, and brick lining.