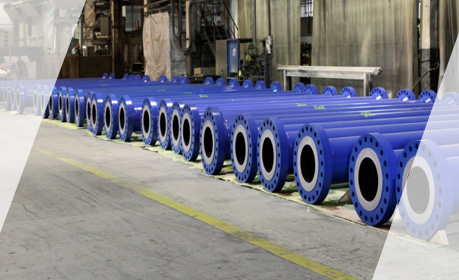 Wear poses a great challenge for the availability of facilities and components. TIP TOP is here to support you in this respect with suitable, wear-resistant coatings, therefore ensuring smooth operation of the production process.
VARIOUS FIELDS OF APPLICATION
We are able to offer suitable coating systems for pipelines, bulk material funnels, silos, ball mills, excavator shovels, agitator vessels, spray areas in flue gas scrubbers, and other components. Depending on the component, the type of stress and the operating temperature, we use coatings based on polyurethane, polyurea, and vinylester resin. For extreme demands with regard to wear, coatings based on polyurethane or polyurea are usually used. The choice of aggregates (fillers) is crucial for vinylester resin coatings.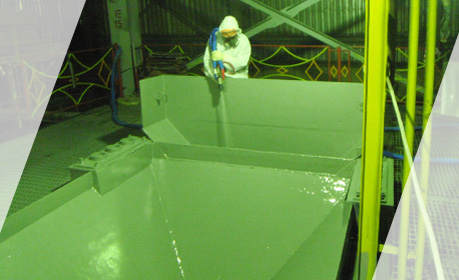 YEARS OF EXPERIENCE IN WEAR PROTECTION
Practical experience with the materials is particularly important in wear protection. The wear behaviour of materials in practice cannot be replicated by testing in laboratories or elsewhere, or the results are not very reliable. TIP TOP has many years of experience in this field and therefore offers the edge that you, as the customer, need.