TIP TOP Oberflächenschutz Elbe GmbH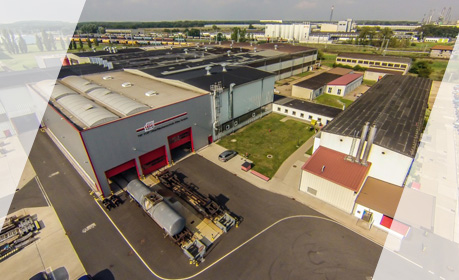 TIP TOP Oberflächenschutz Elbe GmbH is a subsidiary company of REMA TIP TOP AG and specialises in heavy-duty corrosion and wear protection. We are a leading company in the fields of rubber lining, coating and brick lining works, and recognised as an expert partner in many industries.
CONSOLIDATION CREATES SYNERGIES
In order to expand the range of products and services for the international customers in REMA TIP TOP's SURFACE PROTECTION segment, we merged with two expert companies in the field – with SKO Säureschutz und Kunststoffbau GmbH. Both companies are experts in acid protection construction.
Our combined experience and specific know-how are pooled at TIP TOP Oberflächenschutz Elbe GmbH and help us in optimizing solutions for our customers. We work with customers in the energy, plastics, ¬food, automotive, electrical, steel, ore dressing, and chemical industries.
As part of the REMA TIP TOP group, SKO as well as TIP TOP Oberflächenschutz Elbe GmbH now benefit from unlimited access to REMA TIP TOP AG's global service network.