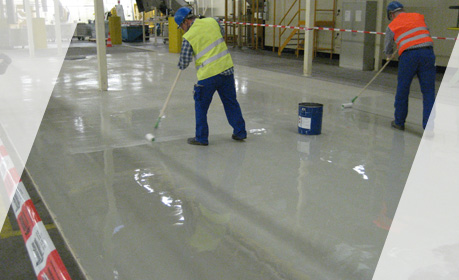 ACID BUILDING, ACID PROTECTION, HEAVY-DUTY CORROSION PROTECTION
Acid protection is necessary in all industrial companies in which chemicals are produced, processed, stored or transported. The mechanical, thermal, or chemical resistance of coatings intended for floors and walls alone are frequently insufficient to withstand the stress and conditions involved, which is why a combination coating is used. This combined coating consists of a sealing layer and acid-resistant tiling.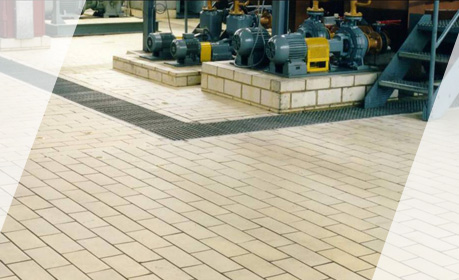 DECADES OF GLOBAL EXPERIENCE
We are happy to plan the structural acid protection measures to your specifications and implement them. Carefully coordinated sealing systems are used for this purpose. These sealing systems consist of sealing layers and acid-resistant tiles or bricks. The terms acid protection, acid building and acid protection as well as heavy-duty corrosion protection describe these structural measures.
Thanks to decades of experience in this field worldwide and a high level of skill and know-how, we are able to offer optimised solutions in acid protection. You are welcome to test our services and see for yourself.