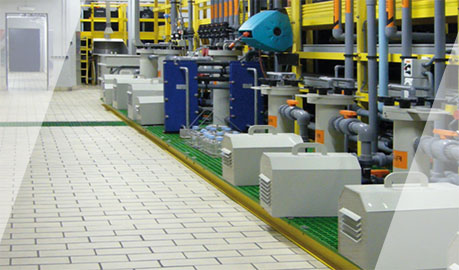 As an experienced industrial enterprise, SKO Säureschutz GmbH has been working for customers worldwide in an individual, competent and reliable manner since 1964. There are 80 employees working for SKO in the fields of planning, design, workshop, and installation. We work for clients in Europe, Russia, Asia, Africa, and the Americas. Our company serves all major industries.
Our portfolio ranges from environment and water protection systems to the construction of tanks and vessels to treatment facilities for chemicals and industrial wastewater. SKO also supplies hot-dip galvanising equipment, pickling and waste air equipment, and corrosion and surface protection.
We are available for consulting, planning and the development of suitable solutions. Our company designs and manufactures the components and installs them at your site, wherever you are based.
Whether you require single components, repair, maintenance, or the design of completely new systems – as subsidiary or general company, we are available with our know-how, experience, and our production equipment.
Visit the SKO website: www.sko-group.de